130.3 Miles | 9 Hours | 6,732 ft
1. Trust the training plan, and stick to it

2. Don't be a slave to the training plan

A sage runner
I've been crazy busy at work, so haven't been able to post a bunch lately, but this was a pretty big week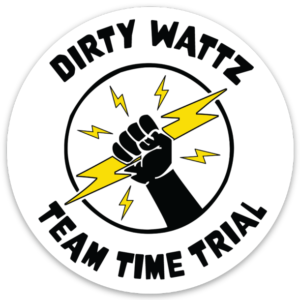 I was back at the Thursday Team Time Trials on Zwift this week with a new (to me) team–DIRT. It's one of the biggest (maybe the biggest) teams on Zwift, and I have to say that I can definitely see the upsides with riding on a big team. I have another post around that brewing, but it was fun to get back into the TTT.
I got pushed for sure. Not to my limits, but it was a good beating after riding easy on Wednesday following that brutal Innsbruck race.
The plan for the weekend was to take on another big Zwift monster ride, the Mega Pretzel. About an hour into it I was already feeling the fatigue. I had plenty of time to cipher out the cause–big ride the weekend before, two tough races during the week, and a couple of weeks of going at it reasonably hard.
I decided to listen to my body and wrap this one up at around the three hour mark. That would still give me a decent amount of climbing for the day, and still put me at around 9 hours of saddle time for the week in addition to a couple of other workouts. But my body needed a bit of a break.
One of the benefits of getting older is that I don't feel guilty about listening to my body. I mean, that shouldn't ever be something you feel guilty about in solo sports, but it took this one a while to sink in for me. I've done it before, and I've not regretted it.
It's getting real though. Heavy D sent me a message this morning reminding me that we're 34 days away.
"What? I have 34 more days of this?!"
also
"What? I only have 34 days left to prepare?!"