Most Pets think they are Wolves and that most other people are Pets.
Some Wolf-Dogs think they are Wolves; they've never encountered an actual Wolf.
Some Wolf-Dogs know they are Wolf-Dogs; they've been up-close and personal with a Wolf.
Wolf-Dogs know a Pet when they see one.
Wolves may be aware of other Wolves, but that's not a factor for them. For all practical purposes, everything that isn't them is a Pet.
This. Seems like a joke, but most men believe it. Until they roll for the first time, then their world is shattered.

Then they face a choice: embrace the suck, or accept their fate. Either way has it's pros and cons.

I choose THE MATS OF JUSTICE! pic.twitter.com/yafP3k35Y4

— South American Ground Karate (@jitsmemes) July 15, 2022
The reason I wanted to share this tweet was because I recently had a realization about this situation at a more macro level.
Some Background
A couple of weeks ago we took our kids to visit the Shy Wolf Sanctuary in Naples. This facility houses lots of different animals, and they've done genetic testing on them all to identify the percentage of wolf and dog in each one. Most of the animals are 50-60% dog. They are still dangerous animals, but are more social and used to people, and are near the front of the facility. Even at first glance your brain immediately registers that, "Oh…this isn't just a dog."
Wolf-Dogs are dangerous. But they can be sweet and get along with the rest of us in most cases. There's an issue every now and then maybe, but for the most part, they're probably best described as really tough/scrappy dogs that could quite possibly lose it on you if you aren't careful. So be careful and aware with them.
As you go farther into the facility, you reach enclosures housing animals that are almost all wolf. When you make eye contact, you know the difference between a wolf and a wolf-dog.
Like…please do NOT put me in that enclosure. Please.
How That Relates To Men
Being around these animals gave me a spark of inspiration/realization that I think accurately demonstrates how people (mostly men) perceive their world, and how their perceptions are horribly skewed, especially in this era of general comfort and security.
There are Wolves. There are Wolf-Dogs. And there are Pets.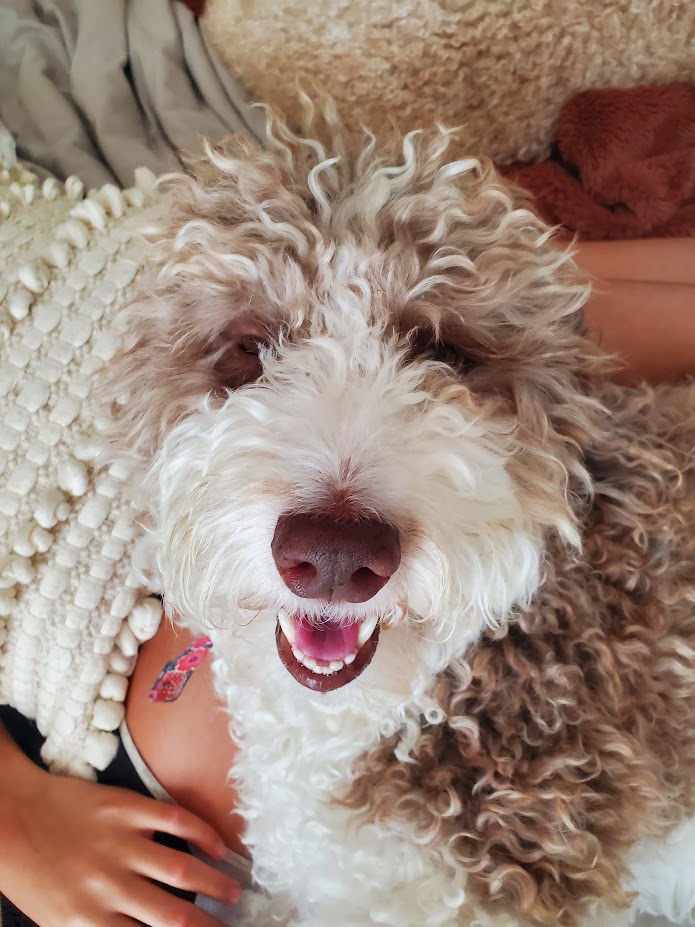 Most men think they are Wolves, but they are actually just Pets. They've never actually been tested. They've definitely never encountered a Wolf (that they know of); probably never even smelled one. They don't really even have a concept of what a Wolf is. It's just a word, and they think it applies to them because they have all the same physical parts as a Wolf.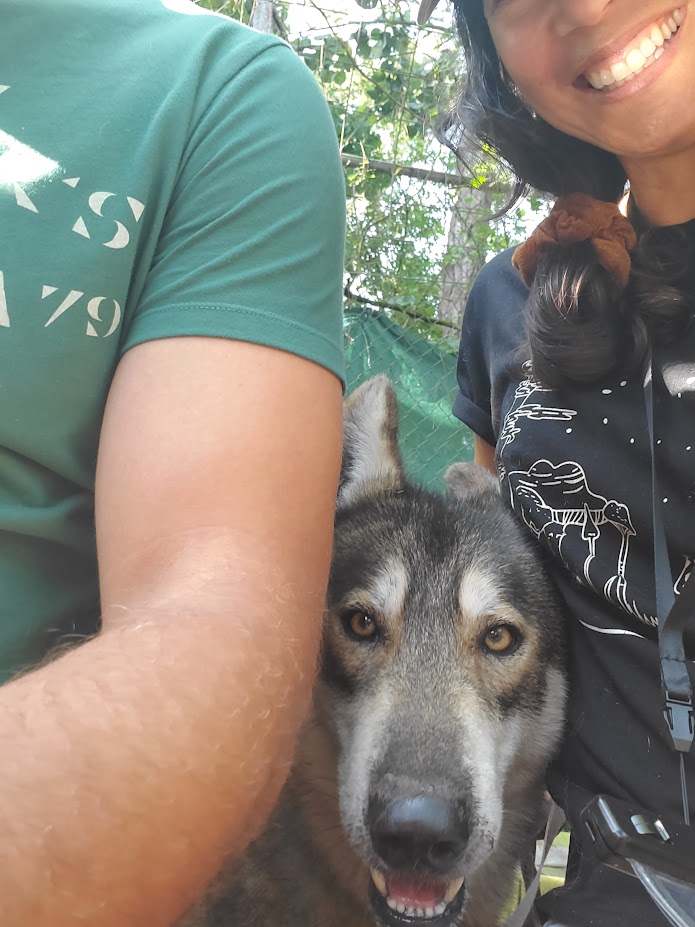 Then there are Wolf-Dogs. I put myself in this category. I know a lot of other Wolf-Dogs too. But Wolf-Dogs are separated into two different groups–those who know we are Wolf Dogs, and those who, like Pets, think they are Wolves. But it's obvious to all Wolf-Dogs that Pets definitely are NOT Wolves.
How do Wolf-Dogs become self-aware? How do we come to the conclusion that we are neither Wolves nor Pets? It's actually pretty simple–you have to be exposed to both Wolves and Pets to understand that you lie somewhere in the middle. It's easy to have an encounter with a Pet. They are everywhere. In fact, it's almost impossible to avoid them. And you know that you aren't a Pet, which is why so many Wolf-Dogs mistakenly believe themselves to be Wolves: "If I'm not a Pet, I must be a Wolf."
I think (pure conjecture) that most Pets have the capacity to transform themselves into Wolf-Dogs. Like the tweet above implies, it just takes an awareness of where you lie and a commitment to become a Wolf-Dog. Exposure to a Wolf-Dog is enough to start this journey.
But Wolves are a different story. They are rare, and you usually haven't identified them as what they are until it's too late. If you've ever encountered an actual Wolf, you knew within a few seconds that they are a different thing. Just like the delineation at the wolf sanctuary, it's pretty obvious what the difference is.
What is an actual Wolf?
It's a little tough to explain, but know this–a Wolf will fight you to the death without ever considering the possibility that there's another option for resolution. A Pet doesn't stand a chance against them. A Wolf-Dog may be able to inflict some damage, but they aren't committed to the fight the way a real Wolf is. And a real Wolf will go at another real Wolf as if it were a Pet.
A real Wolf regards everything else in existence as if it were a Pet, even other Wolves.
How Does This Relate To BJJ/Fighting/Sports?
I think most people who train in a live-sparring martial art (wrestling, boxing, bjj, etc.), and lots of physically demanding sports, are Wolf-Dogs. And many of them may never encounter a Wolf in their sport. That's ok–we need a lot more Wolf-Dogs than Pets in this world. But it would be nice if more of these Wolf-Dogs could encounter an actual Wolf at least once.
For example, I've been to a couple of amateur MMA competitions in the last few months. A lot of Wolf-Dogs in these things, and they are sorting out who the Wolves are at this level. That's a good thing. Anybody willing to step into a cage and fight is at least Wolf-Dog in my book. In fact, they are the top of the Wolf-Dog food chain–plenty of legit Wolf-Dogs have zero interest in getting in there and risking their health just to find out where they lie in that spectrum. I'm the first to admit that I'm in that crowd.
You can watch these fights and figure out pretty quickly who isn't a Wolf though:
Tap to punches? Not a Wolf.
Tap to fatigue? Not a Wolf.
Coast for the last round because you're clearly up two rounds already? Not a wolf.
Again, I'm not throwing shade here–I wouldn't go in there and do that against anyone, and definitely not for free.
How Do I Know So Much About Wolves?
Well, I'm not saying I do. But I've rolled with a couple of Wolves (top-tier fighters), and it taught me enough to know that they have something I don't. For instance, almost everyone I've ever rolled with has had me mounted or been in top half guard with me at some point. When that happens, I'm thinking about applying whatever jiu jitsu I have to change the situation.
But with the Wolves, it's different when they actually decide to turn it on. In those situations, my mind doesn't immediately go to implementing BJJ. The first place my mind goes is the realization that this person's instinct is to end my life in this situation. It's palpable and it's undeniable. There is a CLEAR difference between their ability/willingness to go to a place I don't even want to be capable of going to.
So What Am I Saying?
I guess, if there's any point to this (and I'm doubting there is), is that I think the world would be a better place if we all took the time to get a clear understanding of exactly what we are and where we fall in the spectrum. And we need a lot more people to level up to Wolf-Dog.
There's nothing wrong with being a Pet necessarily, but people need to be aware of being a Pet. And if that's what they end up choosing, they should probably be more careful with their words and actions, especially around Wolves. Wolf-Dogs are generally cool with Pets and can just laugh to themselves when they encounter one who is overstepping their abilities. Wolves are ultimately going to be a lot less forgiving, and the consequences will be more severe.
And we Wolf-Dogs need to continually seek out Wolves and get ourselves straight as well. Maybe you'll find that you're actually a Wolf too. But the main benefit is identifying where you are on that spectrum. Once you do, continually seek out Wolves whenever/wherever you can.
The ability to quickly identify a Wolf may pay off one day.