TL;DR Version
I don't like to do this, but I had to take somebody down a peg or two in training last night.
Background – How I Usually Roll
I have this thing that I try to do when I roll with lower belts–I try to focus on giving them something in the 5 minutes we have together that will help them improve. I do this because I feel like higher belts often do this with me, and I really appreciate it when they do. I feel like they are, in some way, donating a little piece of their time on earth to me.
I know that's not 100% the case–we actually both get something out of them "being nice". Being on the "giving" end of this equation more often as I grow in jiu jitsu, I'm aware that setting the tone and path of a roll with a lower belt can greatly benefit me.
For instance, if I'm rolling with a lower belt who likes to transition and move a lot, I could just put the brakes on them. Well, some of them anyway. But I usually don't. I try to make the roll as active as I can. I need to get better at transitioning and movement too, so it's a win/win in a lot of ways.
It's sort of an extrapolation of the idea I wrote about earlier describing how I like to roll with baby white belts and keep the "vocabulary and syntax" of the roll simple.
I had a discussion about this with Professor Dave the other day after training, and his position on that was, "Yeah…that's not a bad thing to do, and it's really nice of you, but you can't be nice all the time. They, especially the guys, need to understand how powerful jiu jitsu is, and it's your responsibility to be a part of making it clear to them."
The Sappy, "Feelings" Part Of This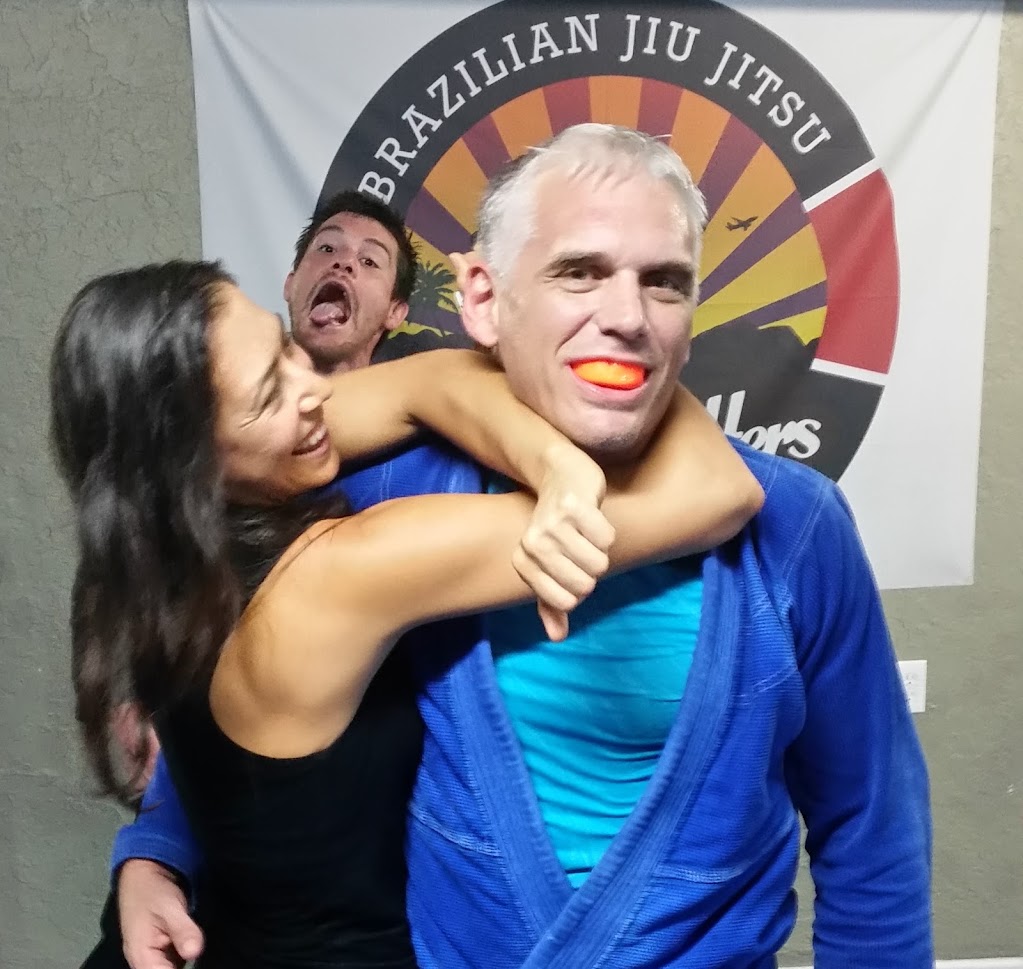 I don't feel like I'm very selfish about jiu jitsu. At least, I hope I'm not selfish.
I don't need to win every round. In fact, I don't need to win any rounds. I just enjoy training. It's not all about me and my journey for me–it's about us. I want people to look forward to training with me, not dread it.
I think I feel this way because I'm not the best at interacting with people in normal social situations. Jiu jitsu gives me a way to connect with other people in a way that's more natural and comfortable for me. I want to foster that experience because it is so much more rewarding to me than winning.
That may seem very strange for a lot of people, but it's true for me.
I don't get to be in many situations where I feel like people understand me. Just writing this post has made me aware that the ability to share an experience with another person is probably the number one thing I get out of jiu jitsu.
Wow. That will have to be another post.
Back To The Story…
My talk with Professor Dave was on Saturday. Last night was Tuesday.
There were four "big guys" in class last night. A really tough and hard-nosed brown belt, me (purple), and two 3 stripe white belts. "Brown" and I both took a white belt as a partner for drilling and technique.
The guy I was with is a really good guy. I like him a lot. I enjoy training with him, both for technique and in sparring. He's about 50 pounds heavier and 20 years younger. My cardio is much better than his. Of course, there's also a skill level difference that can mostly be chalked up to time on the mat. If this guy keeps training, drops some weight, and commits to building a cardio base, he'll be WAAAAAAY better than I am right now by the time he's my age.
I really want that to happen for him.
We've rolled together several times, and it's always fun. The usual script is that I take it down a couple of notches, chill, and pay attention to what he's trying to do. I exploit his big mistakes, flow with it when he's on the right track, get into spots that let me work on escapes, try and develop some newer stuff I'm working on, etc.
Maybe for the last minute I'll shift into a higher gear for a bit. Again, the goal is to be in a roll that helps both of us get better. Of the two of us, I'm the one who has more ability to create that situation, and that's what I try to do. I feel like it's my responsibility.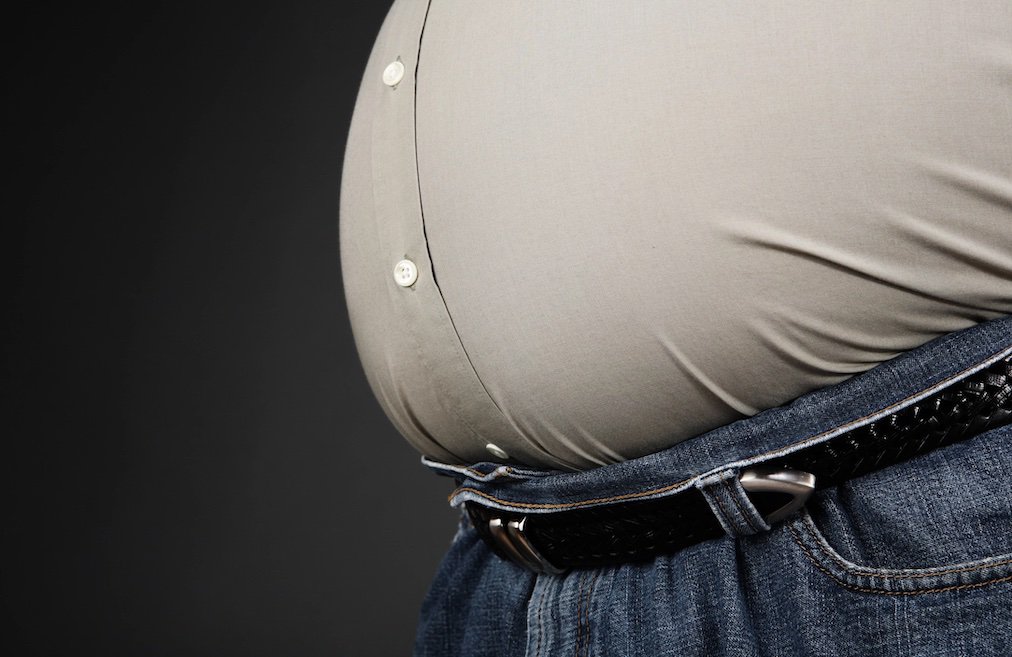 But last night, I was sensing that my man was getting a little too big for his britches. I started realizing that he wasn't aware of the size of the gap between us. Maybe he wasn't aware of what was actually happening during our rounds?
And I realized it was my fault. I'm the one who has been dictating what happens during our time together. I own that situation–not only the physical part, but the mental part as well.
We started drilling the night's techniques, and our boy started coaching me up from the get-go. Now, granted, we were working some stuff I've not seen recently, don't attempt very often, and am not especially suited for physically. In short, we were working on what are probably my greatest weaknesses. I actually did need a lot of the help he was offering.
When drilling, I often pause and think about what's next, if everything is in the right place, what my other options (that better suit me) could be in this situation, how to make this easier, how to make it "click" for me, etc.
Every time I'd pause, he'd correct me. Every time.
I'm actually good with that, every night, every technique, from any belt. Most people don't do this because it's considered bad form, but when they do, I'm fine with it. They just watched the same demonstration I did, and they undoubtedly picked up some things I didn't.
My line of thinking is, "Hey…he's paying attention to what I do and going over the steps as I do them. Actually, it's pretty freaking awesome–he's getting mental reps during my physical reps!"
That's a great habit.
And he really did help me a couple of times by mentioning something I'd left out or reminding me what I need to do next. But a white belt coaching someone during drilling is a bit of a red flag, especially when it's excessive. And it's not something he's ever done in the past. It crossed my mind that, "Dude, there are lots of purple belts (mean ones) who would not be cool with this. At all. Keep doing the mental reps, but you should do them in your head."
Whatever. It was working for me. If someone else has a problem with it, they can deal with it when he's their partner. It's more about etiquette than anything else, and I don't put a ton of stock in etiquette. If what you're doing is helping me, etiquette can go pound sand.
But then, there was that one remark that bit me. I'd released a sleeve grip (mistake), and he showed me his sleeve, shifted a bit, and said, "See…I'm out. If you let go of this sleeve, you're screwed."
Oh. Really?
Pride and ego were setting off alarms. Now, I'm keenly aware that my pride and my ego are MY problems, so I HAD to let that statement go. I had to let it go for myself–it's a discipline thing. I don't want to be a person who gives someone else the power to goad me into a reaction over something as silly as an offhand comment.
And I knew he didn't mean anything by it. I knew it wasn't said with a disrespectful intent.
At the same time, "Does he know that lots of guys would take this as a sign of disrespect?" Again, they can deal with that if they choose. I'm here to drill, not enforce manners.
Time To Roll
At our gym, we start with ladies choosing their partners for sparring first, then upper belts, straight down the line. I've been out of town for a couple of months, so of course, Big Brown smiles and chooses me for the first round.
And he put it on me. That's what I like about this guy actually…no nice rolls. For anybody. I mean, he's very respectful with ladies and smaller white belts, but if you have a colored belt or any kind of size/strength, he's going to let you know what's up.
Brown was probably going to pick someone else for round two, and I was hoping he'd pick my technique partner so that I could choose that other 3-stripe white belt to roll with. He's bigger than my technique partner, and he just moved to town and is new to our gym. I'd never had a chance to roll with him, and I absolutely LOVE rolling with new people.
But coach shook things up and let the white belts pick their partners.
My drilling partner immediately pointed at me with a big grin on his face and rubbed his hands together. The body language said, "I hope you're ready because I'm gonna get you!"
That's when I really had to come to terms with what Professor Dave had told me on Saturday. "This guy doesn't understand how real this 'murder simulation' game we're playing can be. He doesn't know, truly know, how vulnerable he his. He thinks that because I'm friendly, old, slow, and smaller than him, we're on the same level, or at least close."
"He thinks my position in this room is just honorary. He doesn't see me as 'real'."
I realized that I've made our time together so "fun" that he wasn't aware that he's a rest round for me, even when he's trying hard.
He thinks he's been getting all those sweeps, passes, top positions, and submission attempts by himself.
He thinks my 75% top pressure is my 100% top pressure.
He thinks I've been releasing that pressure because he's making me, not because I'm voluntarily moving on.
This was exactly what Professor Dave was talking about. I realized I was going to have to make this guy a tapping machine for the next 5 minutes.
I wasn't very happy about that, but…
Bell rings. Slap five. Fist bump.
It did not take the entire five minutes for me to clear up the situation for him. At least, I hope it's now clear to him; it should be. It was a pretty epic beat down–a big-guy-jiu-jitsu, tap-you-with-pressure-(again) beat down. It should have been apparent to him after about 90 seconds that this wasn't just him having an off night. I do know that he didn't want to complete the round–he declared "no mas" with about 40 seconds left.
But, being a good partner, I encouraged him to keep going. 🙂
I didn't talk to him about it afterwards. I just said, "Good job, man. That was a tough round."
I have no idea what he was thinking about during the round. I'm not sure if he went home and thought about it afterwards. He's a pretty smart guy, so I have to assume it made an impression.
But I'm almost positive he won't be smiling, rubbing his hands together, and licking his chops before our next roll.