On July 23, 2020 I woke up to the horrible news that we'd lost Bill McArthur to Covid.
If you knew Bill but don't know me, it's probably easiest to introduce myself in relation to Bill ("Tiny"). Professionally, Bill was the best leader I've ever worked for. He was one of the best teammates I ever had. Most importantly, he was also one of my closest friends and he had a tremendous impact on my life and family.
Without going into details that are embarrassing for me, the beginnings of my relationship with Bill can be explained pretty simply–his gracious, accepting, and easy-going nature was so strong that it made up for my "personality challenges". To be fair, he also gets most of the credit for us continuing to be close over the years and allowing me to get to know Stacey, Sarah, and Billy along with his parents and siblings.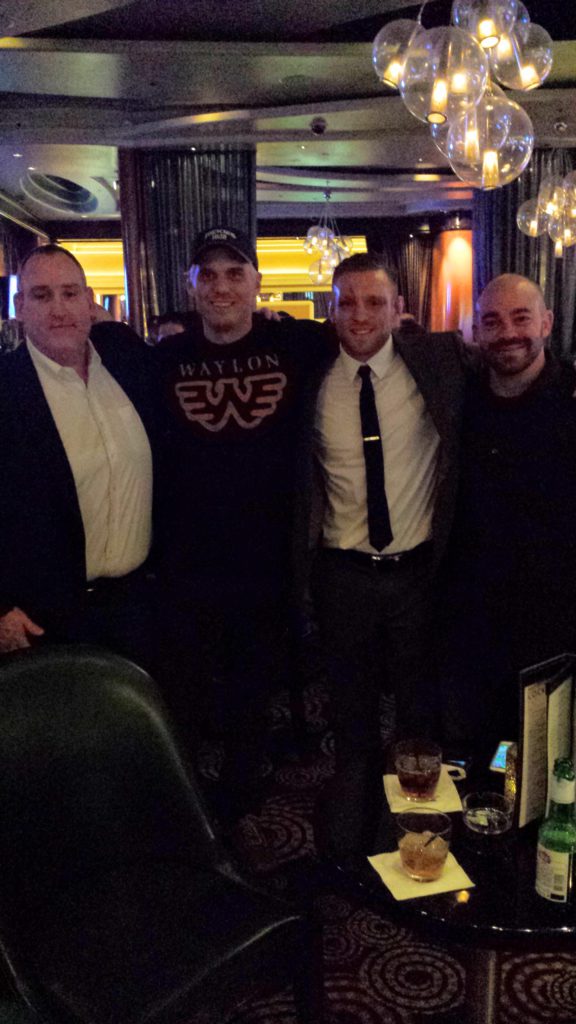 I'm guessing what I've already said Bill's personality rings true with Bill's family, anyone who worked with Bill, competed alongside him, or had the opportunity to be his buddy.
I'm lucky that I got to see the way he carried himself in all of those situations.
Bill was genuine, authentic, and consistent in every setting. "Mr. McArthur" the Leader (wha?!), "Tiny" the Teammate, "Big" Bill the Friend, and Husband/Dad/Uncle Bill were all the same person.
Bill loved rugby, so I don't think he'd mind me making this easier on myself by using the game to frame what I want to say. If your relationship with Bill was strictly professional, just stick with me for a minute. You may think you only knew Bill in a work setting, but when I describe who he was as a rugby player, you'll clearly see the guy you know in a suit and tie.
Same guy, just muddier.
If you're loosely familiar with rugby, you may have seen a scrum. There's an aptly named position in the scrum–Prop. As the name implies, props are the people everyone else is leaning on in the scrum. Props are the foundation of the scrum. Imagine being in the center of over 1.5 tons of mass pushing in opposing directions. Without good props, scrums are pretty much just a big pile of injuries. Props are the ones who make sure that a rugby match is able to restart safely so that the other 26 guys on the team get to have fun in between scrums.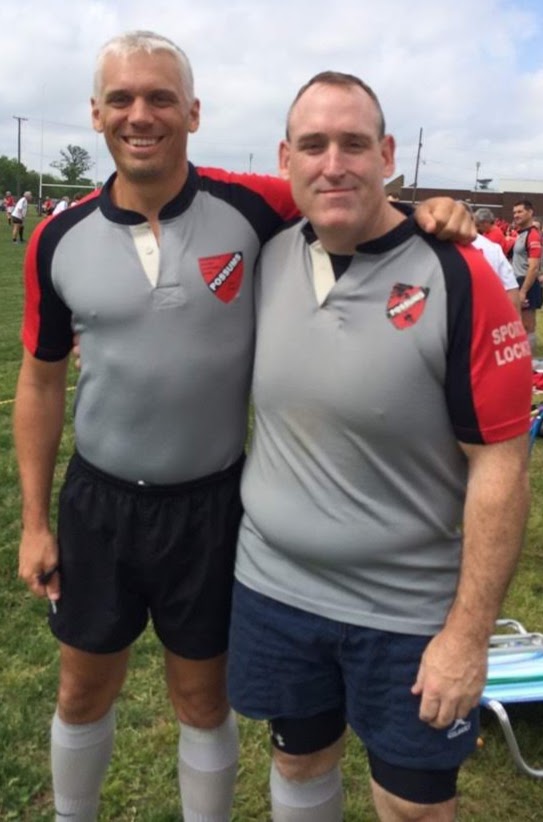 In rugby and in life, Bill was a prop. He didn't play prop….he WAS a prop.
Props do the least glamorous and most grueling work. They don't get the recognition they deserve, except maybe from the guys who have tried to fill in at prop. Not all leaders are props, but all good props are leaders.  Bill was the best kind of prop. He worked tirelessly for the goal, but Bill never made the achievement about himself. He didn't care about receiving the credit, just the progress of the team. He led by example instead of by rah-rah. He was the kind of teammate who made you want to give your all because he deserved your best.
It only takes one or two guys like Bill on a team to create a positive culture in which everyone feels accountable to the cause. In every situation, Bill wasn't just a role player, he was always a leader in setting a positive and successful tone. I'm sure it's obvious, but I'm not just talking about rugby here. Family, Sports, work, whatever–groups of people who feel that connection and responsibility to one another are groups that succeed and thrive.
I could run down a pretty extensive list of Bill's professional achievements, but I think Bill's memory is better served by mentioning the joy he received in helping other people achieve their goals.
By being a prop.
Bill was passionate about other people's growth and development. When Bill asked you where you wanted to be in 5 years, he didn't want to hear what you were going to accomplish on behalf of your employer. He wanted you to have a vision for YOU and YOUR family. Family meant everything to him, and as a leader he wanted what was best for you and your family. If you didn't have a plan, he'd help you come up with one. And he wanted to help you get there with education, opportunity, and mentoring along the way. He was full of generosity. He was always proud to see someone on his team growing and knowing that he was able to play prop for them.
I'd be remiss if I didn't point out the one area where Work Bill and Play Bill may not have matched up perfectly. As much as Bill loved seeing his team achieve amazing things, he also enjoyed laughing with (hardly ever at) his buddies when they achieved absolute ridiculousness.
Bill loved to be around people who were having a good time and enjoying themselves–especially the people that he loved. It's not his fault that some of the people he loved have unconventional ideas about what constitutes a good time.
He always did his part (usually more than his part) to help create the best experience possible. Even if you were making a mistake, he'd be there to support you. He was always encouraging and positive and always believed in you.
Bill never said things like, "I don't think you can do that" or "that's a crazy idea"
Instead he'd say, "Nah…I really think you'll be able to digest it" or "It's not illegal. It's only a health code violation"
In all seriousness though, one of the things Bill helped me learn is that the best feeling in the world was helping other people get to a place that makes their life better. I really believe he chased that feeling every day–maybe the only selfish thing he did. He made the most of his opportunities to have a positive influence on everyone he came into contact with.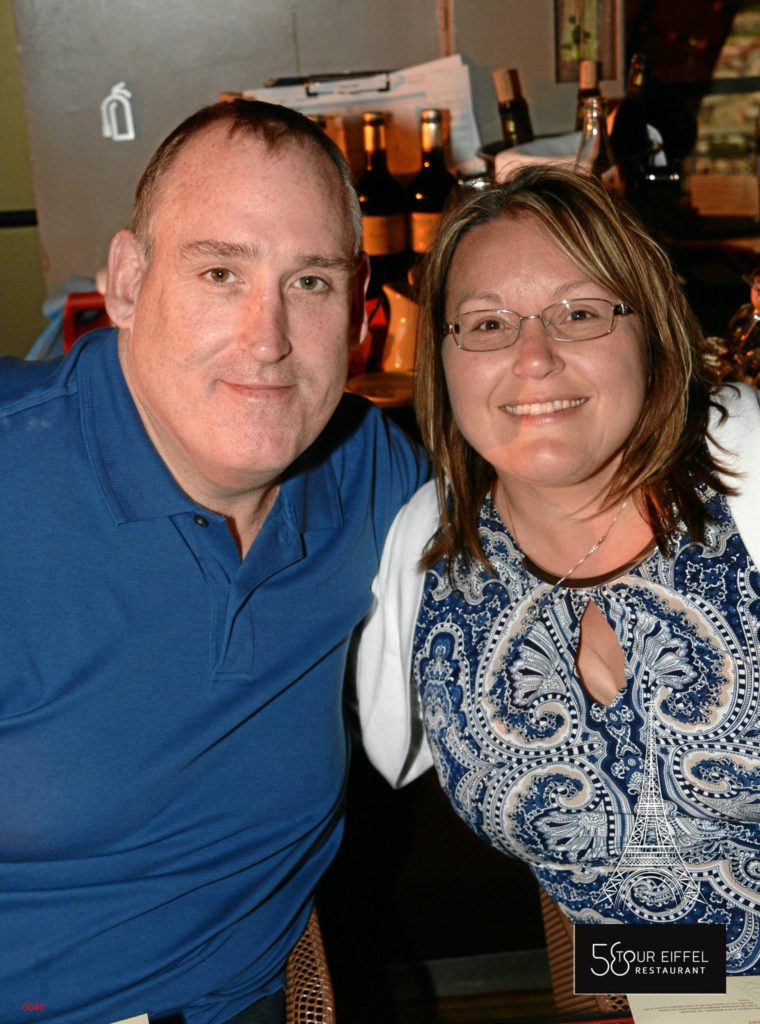 For his family, friends, teammates, and coworkers, I hope Bill's legacy is the memory of how hard he worked for you. We should aspire to continue that legacy and continue to work hard for each other and support each other.
Be a prop everywhere you can.
For those who made it to the highlight reel of Bill's best stories, please continue to do things to make him smile down on you. When you get the urge to do something stupid that won't hurt anyone else, don't hesitate. You can do it!!!
Please take video, and please tag me in the post.
One of rugby's best traditions happens immediately after every match when both teams cheering each other and the referee off the field. Even when you don't get the ending you hoped for, the last act of every match is an expression of your appreciation for everyone involved in creating the experience.
Three cheers for Tiny.