5 Ride | 8 hours | 160 miles | 2,690 ft | Training Score: 414
This was a pretty light week of climbing, coming off a week where I'd struggled with hilly longer rides. My legs definitely appreciated the little break. Focus this week was placed more on doing a couple of longer rides (63 miles and 39 miles) along with a short but intense TT on Tempus Fugit.
The long ride was the highlight of the week–done on actual terrain with actual people, eating actual food. I overate on this ride, and I don't regret it. I've been trying to eat every 1.5 hours, but that didn't seem to be cutting it for rides that were taking bigger effort. This time, I opted for every 45 minutes or so. I didn't resort to carbs though–snacked the whole way on egg/guac mix and some beef jerky. Went through just under 4 bottles of water as well. Hydration hasn't been much of an issue so far in training, but I haven't run out of water yet either.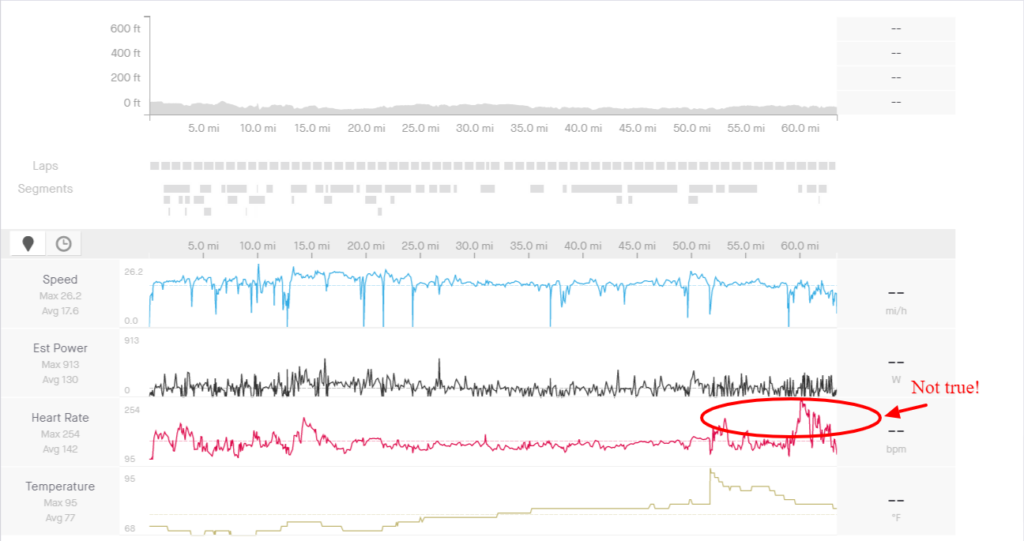 One huge difference I noticed in riding outside was comfort. This ride was planned kinda last minute, and all I had clean and ready to go was a pair of triathlon shorts–very little padding for a 3+ hour ride. I was surprised at how comfortable my booty was. There are more opportunities to move around in the saddle and adjust when riding outside that you get on the trainer. Another reason I'm happy to spend most time on the trainer–anything that makes the real pain day more comfortable.
I did find myself in want of some gloves. It was pretty dang muggy, and we even had some rain at the end of the ride. I never felt unsafe, but I was aware of my hands and that I needed to be mindful of them. Another big difference in riding a road bike that I'm just not used to. In the aero position on a TT bike you don't have to worry about this.
More climbing for the next couple of weeks, and hopefully at least one session outside each week. I haven't been doing the weekly TTTs on Zwift for a few weeks, and although I miss them, I think this opening on the schedule has given me a good chance to focus on what I need to do for Six Gap.